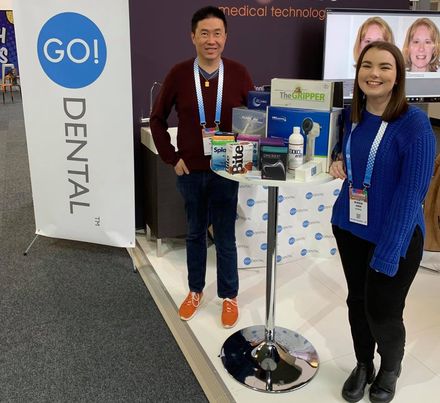 Why choose GO! Dental (Aust) for your dental needs?
Our Founder Dr Timothy Goh personally brought the Den-Mat/Discus range to Australia 12 years ago. We are the largest suppliers and users of our product range, so you can be assured we know the products better than others.
Our staff are experienced dentists, oral health therapists and dental assistants who regularly use every product we sell. We selected these products because we feel they are the best in their field and use them in our own practices. We know our products and regularly help our clients and colleagues get the best out of whatever they buy.
AND we are well stocked, experienced and endeavour to be the CHEAPEST!
We are just a phone call or an email away.
We are an established small business, fully staffed by well trained professionals who understand your needs and care about their dental clients and patients. We value our reputation in the dental community and do what we can to support our clients. We will do our utmost to provide you with effective, efficient service, at cheaper pricing.
Feel confident as GO! Dental (Aust) P/L is the sponsor for all products we sell that require inclusion on the ARTG.